Steel Structure Brings More Possibilities to Future Cities.
Steel structures are widely used in our lives, but it is inevitable that they will have some problems. In order to reduce the occurrence of problems, it is necessary to strengthen steel structures. The following is a comprehensive introduction to the reinforcement of steel structures.
Reinforcement of steel structure.
Before reinforcement, inspection or appraisal shall be carried out according to the types of buildings (structures) according to the current standards. When combined with seismic reinforcement, the seismic capability evaluation should still be carried out. A test and appraisal report for the project will be issued based on the test and appraisal results.

The service life after the structure is strengthened shall be jointly negotiated by the property owner and the design unit. When structural adhesives or other polymer components are used in structural reinforcement materials, the service life after structural reinforcement should be considered as 30 years. If the service life after structural reinforcement is 50 years, the glue and polymer used The bonding performance of the product should pass the test of the ability to withstand long-term stress.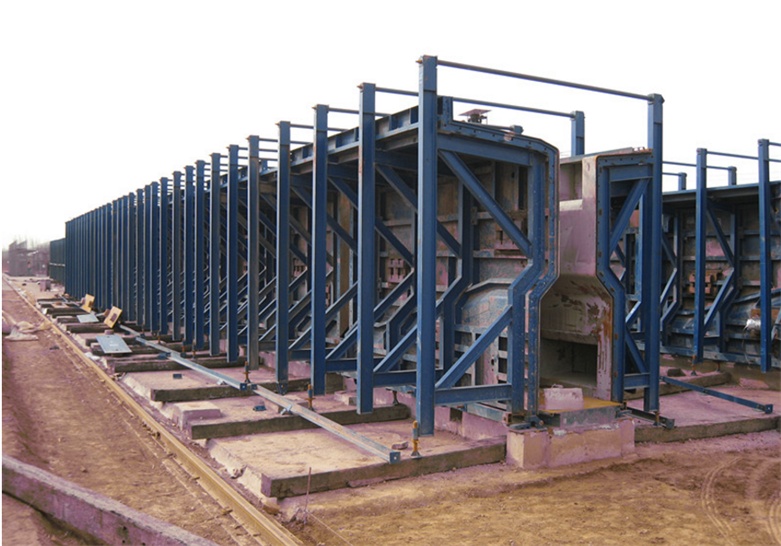 Common reinforcement methods
(1) Increase section method
The method of increasing the cross-section can be reinforced by welding connection, bolt connection, rivet connection and pasting steel plate. Under load, the welding reinforcement of steel components should be checked according to the original component's service conditions, and its maximum nominal stress σ0max should not exceed the limit of stress ratio, otherwise, other methods of increasing the section should be adopted for reinforcement.
(2) Sticking steel plate reinforcement method
The sticking steel plate reinforcement method can be used for the reinforcement of steel structures under bending, tension, and shearing solid web members and the reinforcement of compression members. For steel structures reinforced by this method, the environmental temperature for long-term use should not be higher than 60℃; steel structures in special environments such as high temperature, high humidity, medium corrosion, radiation, etc., when reinforced by this method, except that they should be in accordance with the current national standards In addition to adopting corresponding protective measures in accordance with the regulations, adhesives resistant to environmental factors should be used, and adhesives should be adhered according to special process requirements. After the flexural member is strengthened with bonded steel, the increase in the flexural capacity and the shear capacity should not exceed 30%.
Anshan Lijian Engineering Group Co. LTD
Business Type:Manufacturer , Distributor/Wholesaler
Product Range:Formwork
Products/Service:Tunnel concrete formwork system , Bridge concrete formwork system , Subway accessory steel structure , Precast concrete formwork system , Utility tunnel formwork , House-building formwork system
Certificate:
Company Address:Shou'an Street Office, Teng 'ao Town, Haicheng City, Anshan City, Liaoning Province, Anshan, Liaoning, China


Previous: Brief Introduction of Tunnel Lining Trolley